Richelle Sauceda
Owner/Teacher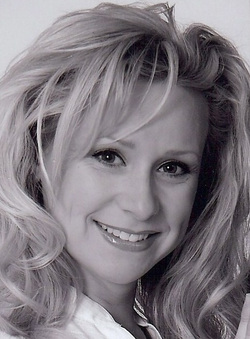 Richelle Sauceda is a native of Kansas City with a life long dream of owning her own dance studio. After beginning her studies at the age of four at Hill-Top Dance Center under the direction of Nelda Hill, she traveled the world learning various styles and studying with numerous teachers. This was because of Nelda Hill's belief that dancers should be well rounded; therefore her training includes Ballet, Jazz, Tap and Stage Acrobatics.

Richelle danced on scholarship at The Broadway Dance Center in New York City as well as studying with Gus Giordano in Chicago and Joe Tremaine in Arizona. After graduating from NKC High School her professional career started and took her worldwide aboard Celebrity and Princess Cruise Lines as a Line Captain, Dancer and Acrobat.

Continuing her career she performed at The Shoji Tabuchi Theatre and Dixie Stampede in Branson, Mo, MTV, Starlight Theater, The New Theatre Restaurant and featured roles with the Kansas City Symphony and the Kansas City Dance Theatre Company. Richelle was also a member of the Springfield Wolf Pack Dance team and entertained the indoor arena football fans. She has also appeared in commercials and choreographed in many cities. Richelle has choreographed the last 7 musicals for Bishop Miege High School. They include Guys & Dolls, Little Shop of Horrors, Annie Get Your Gun, Leader of the Pack, The Drowsy Chaperone, The Music Man and Grease.

After completing over 10 years of professional dancing, Richelle continues her love for dance by sharing her passion through teaching her many students.

Richelle is currently in her 6th year of owning her studio and she couldn't be happier!
---
---
Kari Hayde
Teacher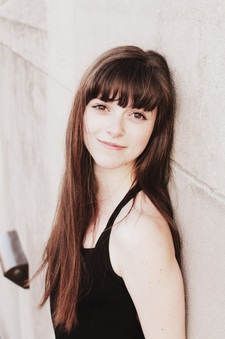 Kari Hayde is a recent graduate of UMKC's Conservatory of Dance and Music where she received a BFA degree. She primarily studied Modern and Ballet. She has studied tap, jazz, ballet, modern, lyrical, musical theatre and hip-hop. Kari began dance lessons when she was three and hasn't stopped yet. She has traveled throughout the U.S. as a member of competitive dance teams while in elementary and high school. Kari has performed in several musicals at Archbishop O'Hara High School and Shawnee Mission's Theatre in the Park. Additionally she was a member of the Heart of America Youth Ballet. During this time she performed many roles in their productions of the Nutcracker Ballet, most notably as the Sugar Plum Fairy. During high school Kari was a member of the Shamrockettes Dance Team where she held the position of Captain for three years. Kari was also a member of the UMKC dance team, the Joeys.

The opportunity to bring the magical world of dance through Richelle Sauceda's leadership and visioning is very exciting.

Nobody cares if you can dance well. Just get up and dance. Great dancers are great because of their passion.

-Martha Graham





---
Gracie Kenyon
Teacher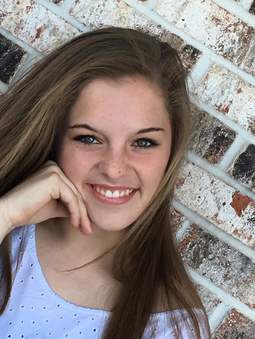 ​

---
Erin Dechman
Teacher

Erin Dechman grew up dancing for Wynn Twins Dance Stuido studying tap, jazz, ballet, contemporary and hip hop. She joined the competitive dance team by age 7 and while on the team she won several national championships and overall high scores at Dance America. Erin also attended the Jazz World Conference in 2005 and was selected to perform with the Chief's Cheerleaders in 2000 and perform at the Miss America pageant in 2002.

She was a 4-year member of the Raytown South Cardettes, serving as captain her senior year. She graduated from Avila University in 2011 with a Bachelor in Communications. During her time there she was a 3-year member of the Glitter Girl Dance Team and competed at the UDA National Dance Team Championship where her team received 3rd place in the Hip Hop category in both 2008 & 2009.

In 2011 Erin was the competition director of The Edge Performing Arts Studio. While there she managed and choreographed competition dances of all styles winning several high scores and judges awards at BravO!

In 2013 Erin began specializing in hip hop. She is currently teaching all levels and choreographing for the PHDA dance team. Erin lives in Lee's Summit, MO with her husband, Parker and their kid (dog) Marley. She is very passionate about dance and enjoys working with the kids and helping them grow into creative individuals.






Debbie Sauceda
Office Manager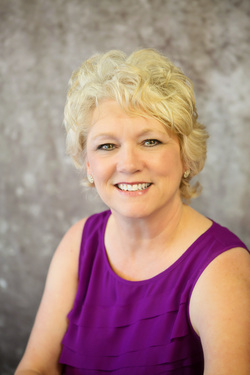 Miss Debbie is Miss Richelle's mother and has spent many years hanging out at the dance studio! After living in Branson for 9 years she moved to Pleasant Hill to help her daughter fulfill her dream of owning a dance studio. She loves watching all of the kids grow in their dance ability and their love for dance just as she watched Richelle do the same. Debbie is so proud of Richelle and the teacher she has become!
















---